×
Signed in successfully.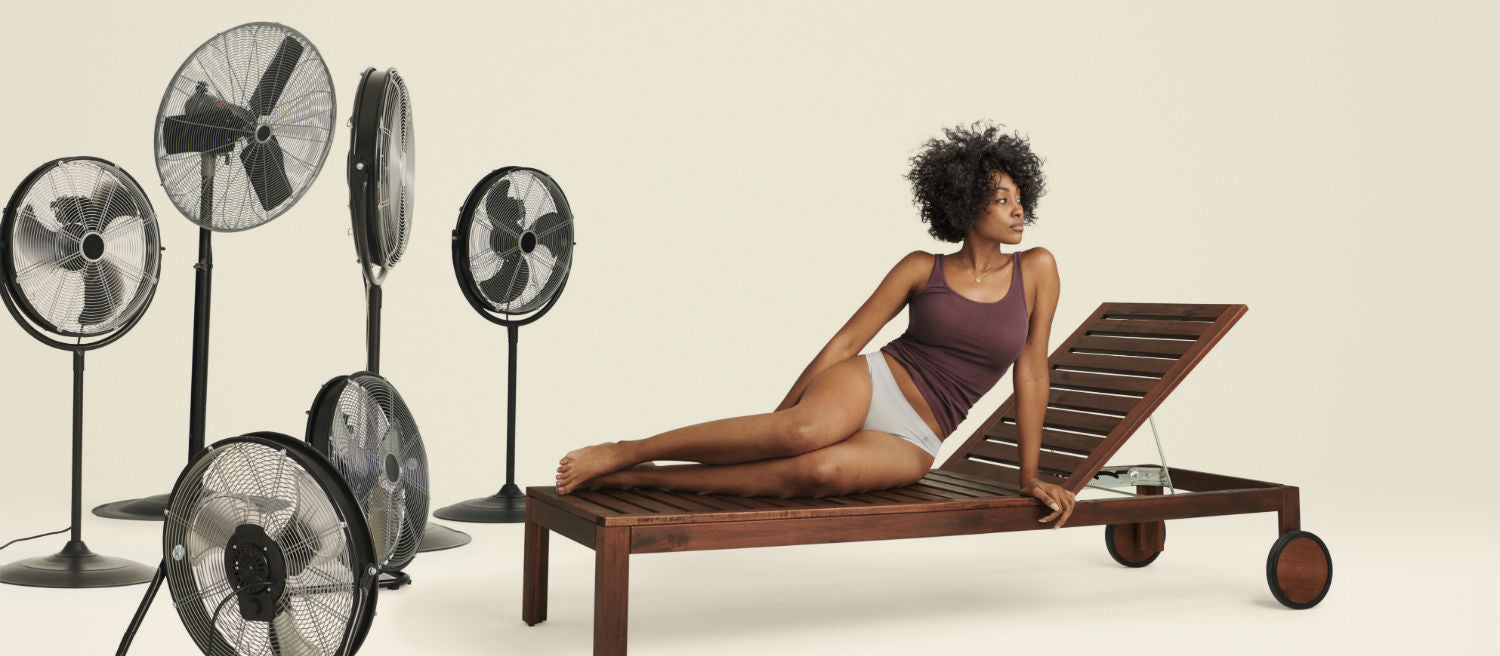 09.12.2019
The 5 Eternal Rules of Thong Ownership
The thong, which was originally invented for nude dancers at the World's Fair in 1939, is one of the most popular choices of women's underwear. It might have never been born if it wasn't for New York's mayor at the time who ordered the dancers to "cover themselves." The thong did the job - using nothing but a minimum of fabric. 
Since then, the thong has taken the world by storm. It first emerged as a bikini on the beaches of Brazil in the 70s and has since made its way into wardrobes all over the world. But not only women love thongs - an increasing number of men have also developed a taste for the breezy undergarment. 
There are some ground rules that apply to anyone owning and wearing thongs - no matter the gender. Let's dig into what you need from a thong and how to make best use of it!
Rule 1: Not all thongs were created equal
As with any type of clothing, fit and quality need to be on par for you to enjoy your thong to the fullest. Some things to look for include breathable fabric, perfect fit, correct size, and quality construction. 
Spotting a high-quality thong isn't as difficult as it might seem. Check for the seams and other details and you'll quickly notice which items have been crafted lovingly. Generally, of course, you get what you pay for. Avoiding the cheapest options helps, and going with brands you trust will minimize your risk of spending money on a thong that chafes or falls apart after a few washes. 
There are different styles and fits of thongs, including the popular G-string which sports a thinner back part. Thong styles range from sporty to elegant and from simple to provocative. What they all have in common is one thing: They make a statement! 
Rule 2: Know when to wear them (and when not to)
First of all, you should wear whatever makes you feel wonderful. We're not here to give you a dress code! However, there are a couple of aspects to keep in mind when you put together your outfit for the day. 
Thong bikinis and the law
What started in Brazil soon became fashionable in other parts of the world, including the US. The thong bikini is a sexy trend for sure, but Liana Satenstein, Vogue Senior Fashion News Writer has some concerns. She states that: 
"I wouldn't wear a thong to the beach unless I felt like getting arrested that day." (Vogue, 2017)
What might sound dramatic could become a reality in some areas in the US, as some beaches have made it illegal to expose one's buttocks. Similarly, you might not want to sport your thong bikini at any old pool party. When in doubt, a cheeky bikini is the safer choice. 
Comfort and movement in a thong
When moving around a lot - like at the gym or when going for a run - many people prefer styles of underwear with more coverage. Thongs might move into uncomfortable places and distract you during your workout. Worst case, they may even irritate your sensitive skin and cause itching and even infections. To avoid these issues, be sure to use underwear designed for exercise. Of course, you should ultimately do whatever makes you feel your best!
Rule 3: Be sure thongs make
you
happy
According to a survey conducted by the Huffington Post and AskMen.com in 2015, straight men love thongs. They prefer their lovers to wear thongs over any other style of underwear, including going commando! 
But ultimately, what counts is that you feel comfortable in your skin. If you feel sexy and comfy in a thong - go for it! But other styles like cheeky briefs and the bikini cut are worthy of your consideration as well. Ideally, you will periodically switch up your underwear anyways (see our next point). 
Beyond men's taste in lingerie, one fantastic reason for choosing thongs is avoiding VPLs (visible panty lines). When wearing tight pants or light fabrics, thongs are really the only option if you don't want your underwear to show through. One thing to keep in mind is that too-small thongs might still cut into your flesh in unflattering ways. Make sure you get a well-made thong with a perfect fit.
Rule 4: Keep it healthy!
First of all, you need to change your thongs daily to keep yourself clean and hygienic. Overwearing a thong might even allow bacteria to travel up the (moist) fabric quite easily, thus heightening the likelihood for vaginal infections and irritations. Therefore, consider giving your body some rest whenever you feel the first signs of skin irritation. Rotating between thongs and panties gives your sensitive skin the opportunity to recover and prevent any type of discomfort. 
Especially when you're sick (food poisoning, diarrhea, etc.), thongs really aren't what you want. Break out the comfy from and give yourself time to recover!
Rule 5: Last but not least, forget fashion trends
Thongs have gone in and out of fashion multiple times since they initially became popular. Cosmopolitan reported in 2010 that they totally went from "hot to not", and Vogue told its readers in 2018 that thongs were definitely hot again. The G-string in particular has led to some controversy - is it sexy or trashy? 
We think that following fashion trends when it comes to the thong question is futile. That's why our most rule of thong ownership is this: Enjoy your beautiful self and wear what you like, no matter the current fashion!