×
Signed in successfully.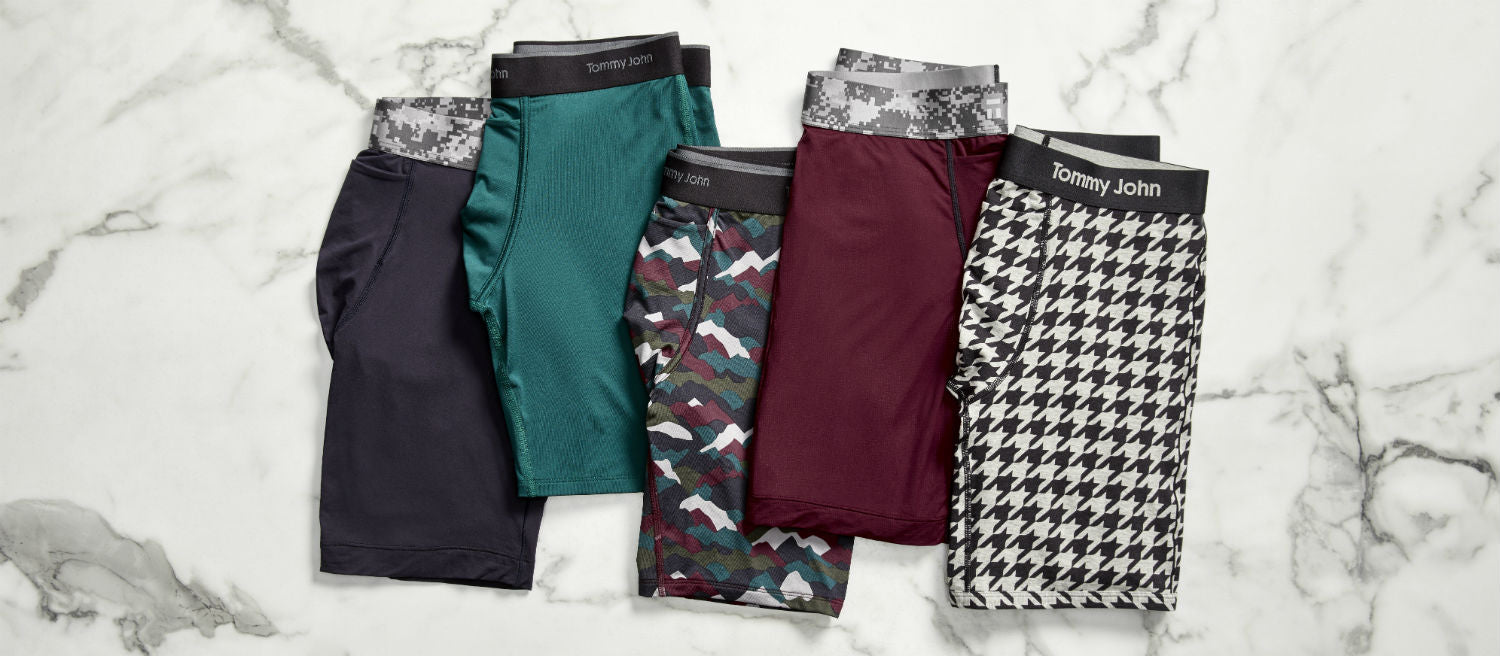 09.12.2019
7 Undeniable Reasons Boxer Briefs are the Unicorns of Underwear
There's been a culture war between boxers and briefs for decades, with many high profile people making their stance known. But you know… you don't have to choose. With world-class boxer briefs, you have a magical compromise available at your fingertips. So let's throw away the petty rivalries and find out why so many people from both camps have made the switch.
1. They flatter your assets
Boxer briefs boost your butt, support your package, and err on the side of conservative, so you don't feel pretentious. They are flirtier than boxers and far more refined than briefs. From 8-pack to dad-bod, they are flattering for any body type. If you're going to be seen in your underwear, boxer briefs are a sensible choice that won't leave you embarrassed. They lack the ick factor associated with classic briefs, and a dark-colored pair can be flattering even for the beefier men who might think they need to stick to boxers. 
2. You don't have to worry about anything falling out
Lounging about in your underwear is a great way to relax. But you don't want to run the risk of anything making a premature appearance. Normal boxers, even with a button, can only do so much for modesty. Old-fashioned, too-tight briefs aren't much better. Boxer briefs are there to keep you covered until you're ready to take them off.
3. There's no tangling and no wedgies
Poorly-fitting boxers have a nasty habit of bunching up around your legs and riding up in the back. There's nothing quite as juvenile as walking around with a wedgie all day, and the non-stop tugging at your crotch isn't exactly charming. Poorly-made briefs tend to ride up similarly because the leg band is at the top of your thigh. Boxer briefs are the best of both worlds - more coverage than briefs with less fabric and a snugger fit than boxers, all to help avoid extra adjustments.
4. They are ideal for activewear
We can only hope you've never had to exercise in tighty whities. The elastic band digs into your thigh, and all the bare skin starts to rub together. Chafing is no joke when you're on the move. Spend enough time on the jogging trails, and you can spot the ones wearing briefs by their wide gait. Baggy boxers are no better. All the extra fabric bunches up and the lack of support can be painful. If you're having to change the way you move because of chafing, it's time to give boxer briefs a try. Choose a high-quality micro-modal fabric that can deal with all the extra sweat and stave off any bacteria or fungus. 
5. They won't leave underwear lines
Men might think they can get away with a lot as far as fashion is concerned, but a visible underwear line isn't attractive for anyone. Why spend any time putting thought into your outfit if your underwear is going to make it lumpy? Wear a baggy old pair of boxers under tight pants and the fabric will bunch up as soon as you start moving around. Briefs, on the other hand, may have a high cut that will show above your pants. Boxer briefs have the perfect fit to be invisible under your pants, as long as you are careful to match your colors up. 
6. They're sexy (obviously)
Maybe it's the ick factor from seeing brothers and dads wearing tighty-whities. Perhaps it's because they are so similar to women's bikini-style underwear. Whatever the reason, briefs carry a stigma with them. Looks aren't everything, but no one will complain if you decide to pick up some body-hugging boxer-briefs. (Don't worry - if you're an aficionado of more traditional underwear, there are still some equally sexy briefs available.)
7. The support is basically magical
One of the main reasons boxers endure is their comfort factor. Walking around in boxers doesn't restrict your movement or make you feel crowded in the crotch area. But if you're looking for that magical middle ground - i.e. the room and comfort of boxers and the contoured support of briefs - well, that's why boxer-briefs were invented. Tommy John's boxer briefs offer a superior design that lets the fabric move with you. Even while it's form-fitting, you won't ever feel constricted.