×
Signed in successfully.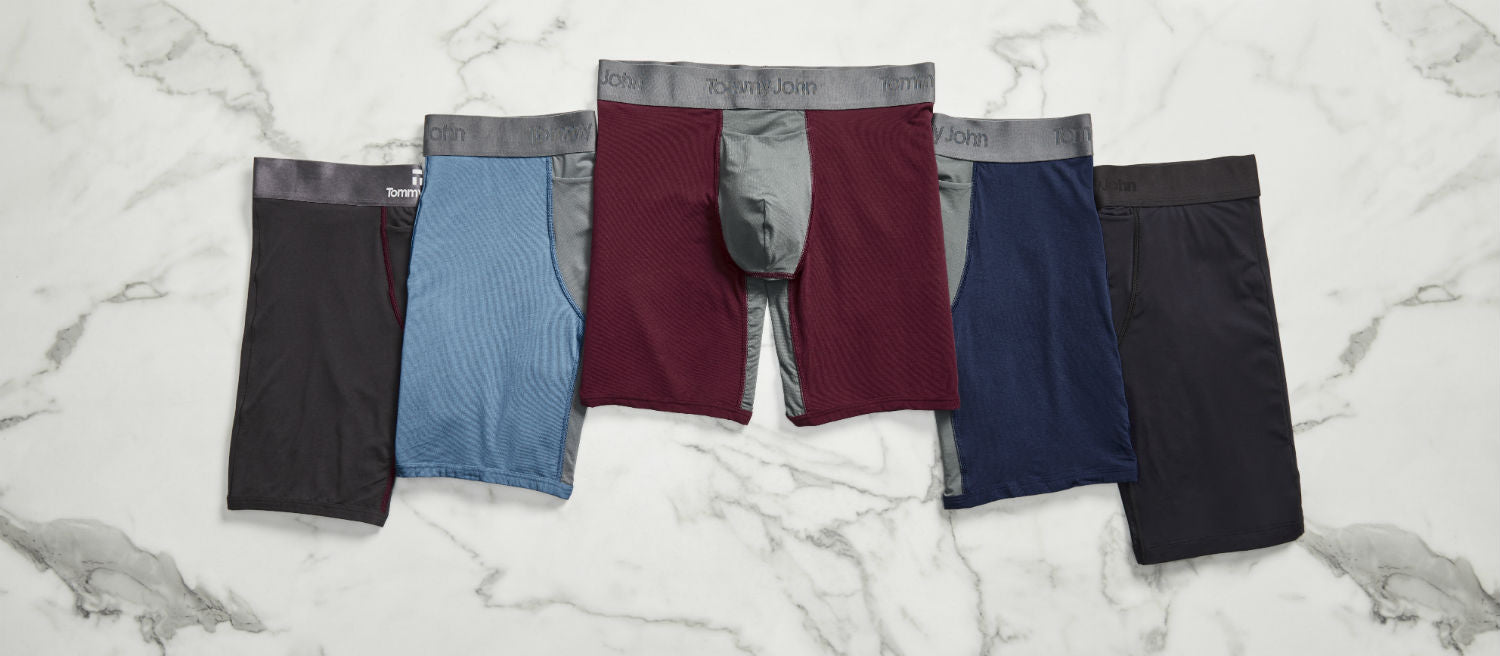 09.12.2019
Finding Men's Underwear: How You'll Know You Got it Right
Do you love fighting with your underwear? Yeah, we didn't think so. That's why a cheap pair of undies can have you climbing the walls (and looking for a discreet place to trash them). But don't despair. If you're on the brink of giving up and going commando, here's how to find a better solution.
Choose the right style for you
If there were a best choice for everyone, there wouldn't be so many different kinds of underwear. Each of the cuts has it own appeal. Unfortunately, you can't go into the dressing room to see which one works for you. You have to buy to try. Consider what you need from a pair of undies and familiarize yourself with what each kind has to offer. 
Most people tend to think of the Big Three when searching for underwear. Boxers offer unbeatable breathability, but they don't always wear well with snug-fitting trousers. Briefs are optimal for people with larger thighs or those who require more support. Boxer briefs offer some of the benefits of both — the coverage of boxers fights off chafing for active men, but the snug fit gives you the boost you need and doesn't bunch up under slim-cut pants. 
Newer styles of underwear continue to pop up, refining the compromises boxer briefs offer. Trunks offer a tighter fit, which means skinnier guys don't have to worry about bunching. They're shorter than boxer briefs, so they're less likely to make an appearance under your gym shorts. The square cut is a contemporary update to the brief that offers a little more coverage for those who don't want the leg band right on their crotch. 
A good fit makes all the difference
Squeezing into tiny underwear isn't giving you extra support. Not only is it less comfortable, but it can also decrease circulation and even lead to nerve impingement. All the skin bulging out isn't doing you any favors, either! Go too big, and your underwear will bunch up, slide down, and roll around under your clothes, making distinct lumps under your pants and driving you crazy in the process. Underwear is the foundation of your outfit and the way it fits affects the way you look, same as anything else you wear.
Measure your waistline and buy the size accordingly. Not all brands fit the same, but checking the size chart will let you know which size is right for you. If it's the correct size, but you don't like the way it fits, you should consider switching style. Find a better leg length for you and toggle between the high, mid, and low rises depending on your preferences. People with smaller posteriors might want a stretchier fabric that conforms to their bodies more.  
Know your fabrics
Cotton is comfortable and durable, making it the standard choice in fabric for most brands. Blending in a little spandex with it gives it some extra stretch, which helps with a good fit and enhances its moisture-wicking factor without sacrificing any of the comfort. That's great news for people with sensitive skin.
Silk has a luxurious feel, but it's a poor choice for underwear. It's not very durable, and any amount of moisture will quickly lead to odors and chafing. Manufacturers have developed better ways to get that soft feel in moisture-wicking micro modal fabrics more suited to such a sensitive environment. 
Synthetic fabrics offer superior absorption and dry quickly. They are antimicrobial to prevent jock itch. And because they're so lightweight, it can feel like you forgot to put any on (perfect for the gym or for heavy sweaters). That doesn't mean you can leave them on 24/7, though. Change out of them when necessary to stay fresh and prevent fungus. 
Make sure you have plenty
You shouldn't have to shift through your laundry sniffing for the least grungy pair. Bachelors might be able to get away with doing laundry less than once a week, while the family man might run the washing machine constantly. Whatever your situation, you should own enough to cover yourself between loads. If you travel frequently, you'll want a few extra pairs so you can pack your suitcase without notice.
Ready to branch out and try something new? Tommy John's focus on fabric, fit, and function assures that whatever your choice in style, you've taken a step in the right direction. Our premium men's underwear doesn't ride up or roll down, and we have a wedgie-free guarantee. Try them once and see how quickly you become a convert. In the improbable event that you don't like them, we'll give you your money back.