×
Signed in successfully.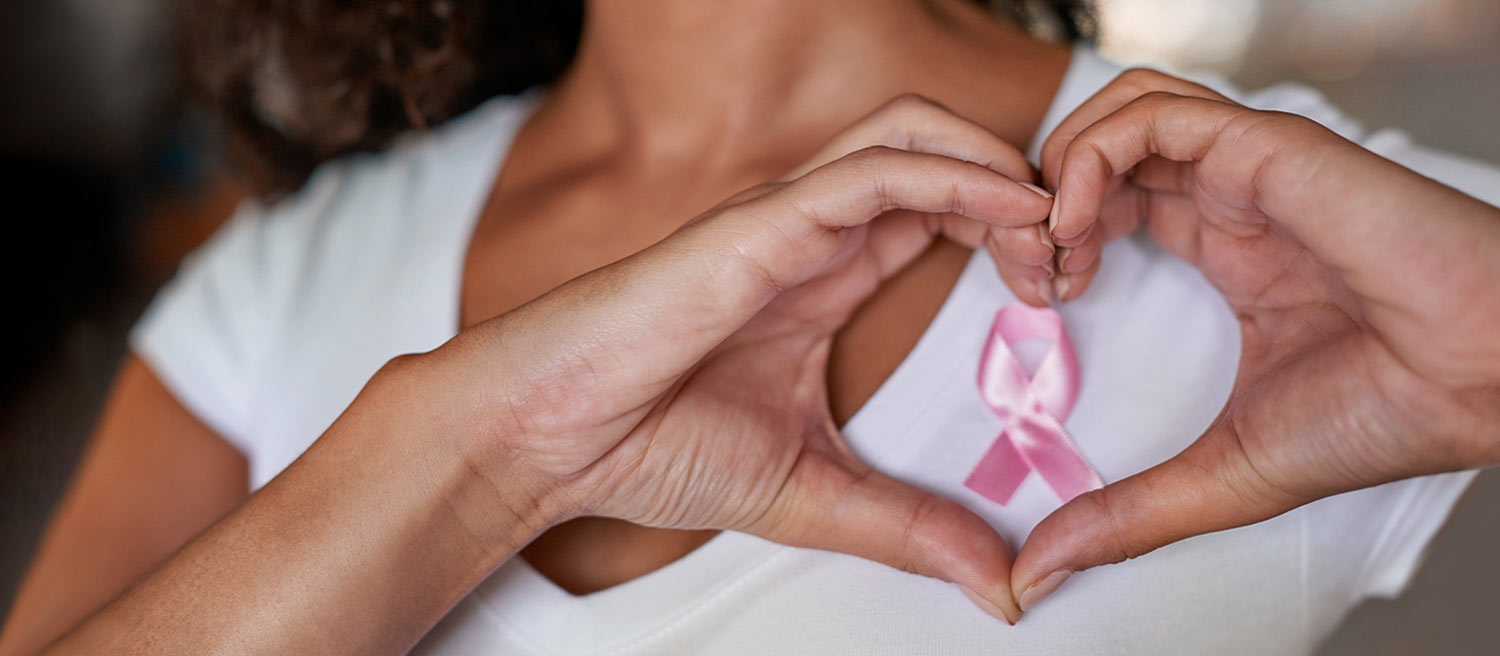 10.09.2020
The Best U.S. Cities for Breast Health
October is Breast Cancer Awareness Month, an opportunity to spread awareness about breast health and celebrate cancer survivorship. 
This year has been a powerful reminder that we are all in this together, and that our choices and actions have the power to protect others. From practicing self-care to checking in on others, we all need to do our part and help those in need. The same holds true when it comes to breast cancer.
About 1 in 8 U.S. women (about 12%) will develop invasive breast cancer over the course of her lifetime resulting in it being the most commonly diagnosed cancer among American women besides skin cancer. Men are also prone to get breast cancer and it is estimated that there will be 2,620 new cases of invasive breast cancer diagnosed in males in 2020.
Breast Cancer Awareness Month is dedicated to increasing awareness of the disease and encouraging others to join in the cause to help men and women in need. To contribute to this conversation, we ran a study to identify and celebrate the top cities in America who best advocate for breast health. 
Hold onto your bras ladies (and gentleman) and join us as we rank the best U.S. cities for breast health!
Ranking The Top 50 Cities for Breast Health
In order to identify the best cities for breast health, we pulled the top 50 most populated cities in America comparing them across a total of seven metrics that indicate support for breast health and breast cancer survivorship. Each metric was assigned a weight and summed to equate each city's overall score. With these scores, each city was assigned a rank of 1-50 (50 representing the most allocated resources and advocacy for women's breast health). For a complete breakdown of weighted metrics see our methodology below.
5 Cities That Were Better Than the Breast  
Big, small, saggy, bosoms, knockers, boobies, bazookas —whatever the size, shape or name you have for them, sometimes all they need is a little support. Just like your favorite bra, we all need to lift eachother up, so today we are celebrating the best cities for breast health. 
These five cities ranked highest in total score for breast health and resources. We've also rounded up resources to encourage you to donate towards, spread awareness of and learn more about breast cancer and breast health. 
Boston, Massachusetts
Boston is well known for advances in technology and science which makes it a worthy winner of our study of breast health friendly cities. Some of the innovation friendly factors include cultural assets, education centers and transportation however one cannot forget the world-renowned research institutions like MIT, Harvard, and Tufts. 
The city has received almost 70 research and health professional training grants from the American Cancer Society, seven specifically for breast cancer and offers almost 40 Federally Qualified Health Centers to underrepresented communities who need access to health services. There are almost 900 oncologists according to the U.S. News and World Report website, in this city and it comes as no surprise that their new breast cancer cases cap off at a low 2,431.
The city is also well known for promoting a healthy lifestyle. The American Fitness Index named the city in its top ten fittest U.S. cities citing "more public parks, playgrounds, and farmers markets per capita than [their] target goal for a healthy city."  Studies show that men and women who get regular exercise have a lower risk of breast cancer than those who are not active which might also contribute to their low number of new cases.
Resources:
Baltimore, Maryland
Next on our list is Baltimore, Maryland known for its vibrant character, unique sites, activities and don't forget crabs. With a smaller city population of roughly half a million people, Baltimore packs a punch with big city amenities in terms of health centers and cancer treatment support. Three of Baltimore's medical centers were awarded the 2020 Women's Choice Award®, America's trusted referral source for the best in healthcare and have over 400 oncologists working in their small city. 
Resources:
Houston, Texas
Houston, Texas wins spot number three! Houston wowed us with its significant number of different health care centers and resources. With over 800 oncologists, 60 mammography facilities, 77 FQHCs, five planned parenthoods and three breast care centers awarded for excellence it's clear Houston prioritizes breast health. 
Houston isn't a stranger to accolades! The city is also known as the world capital of space exploration, the world capital of air conditioning, the world capital of the international energy industry and the world capital of petroleum exploration.
Resources:
New York City, New York 
Next we have New York, New York! This city offers men and women more than streets full of American history and big city dreams. With over one thousand board certified oncologists, and 61 mammography facilities, New York keeps up with the number of resources needed for its almost 8.5 million in population. As the largest city in the U.S, funding and resource allocation can play a large part in promoting breast health. The city has received almost 50 research and health professional training grants from the American Cancer Society, four specifically in the field of breast cancer and offers 126 FQHCs.
Resources: 
Philadelphia, Pennsylvania
Philadelphia ranks fifth in our study and is best known as being the birthplace of America, and home to the Declaration of Independence, the Constitution and other historical documents. Greater Philadelphia is the second-largest medical research and education center in the U.S. (Milken Institute in 2009) and the region ranks third in the country for the number of health professions and related degrees conferred. Philadelphia boasts more than 100 hospitals, 150 research labs, five medical schools and four specialty hospitals doing research in pediatrics, cancer treatment and ophthalmology. 
Resources: 
Resources for Breast Health
To provide a snapshot of how the cities with the highest number of breast cancer cases compared to their resource score given in our study, we pulled data from the Centers for Disease Control and Prevention and broke new cases down by county. 
Now that we've briefed you on the best cities for healthy boobies, we want to make sure you're well equipped all year long. Peruse our resources below for supporting women's breast and mental health! 
Methodology
In order to determine the best U.S. cities for men and women's breast health, we compared the top 50 most populated cities across seven relevant metrics, which are listed below with their corresponding weights.
Number of Federally Qualified Health Centers per capita — Weighted 15% 

Number of Planned Parenthood facilities per capita — Weighted 15% 

Number of Mammography facilities per capita — Weighted 20% 

Number of oncologists per capita — Weighted 15% 

Number of races/walks for breast cancer — Weighted 10% 

Number of breast cancer research and health professional training grants — Weighted 15% 

Number of Women's Choice Award "Best Breast Care Centers" — Weighted 10%
We've shown you the best now the rest is up to you! Join us in the fight against breast cancer by spreading awareness and doing your part this October. Whether you wear a pink T-shirt or bra, or donate your time or money every act counts towards ending breast cancer! 
Sources: Breast Cancer | Women's Choice Award | Susan G. Koleman | U.S. News & World Report | U.S. Food and Drug Administration | American Cancer Society | FQHC | Planned Parenthood | Centers for Disease Control and Prevention