×
Signed in successfully.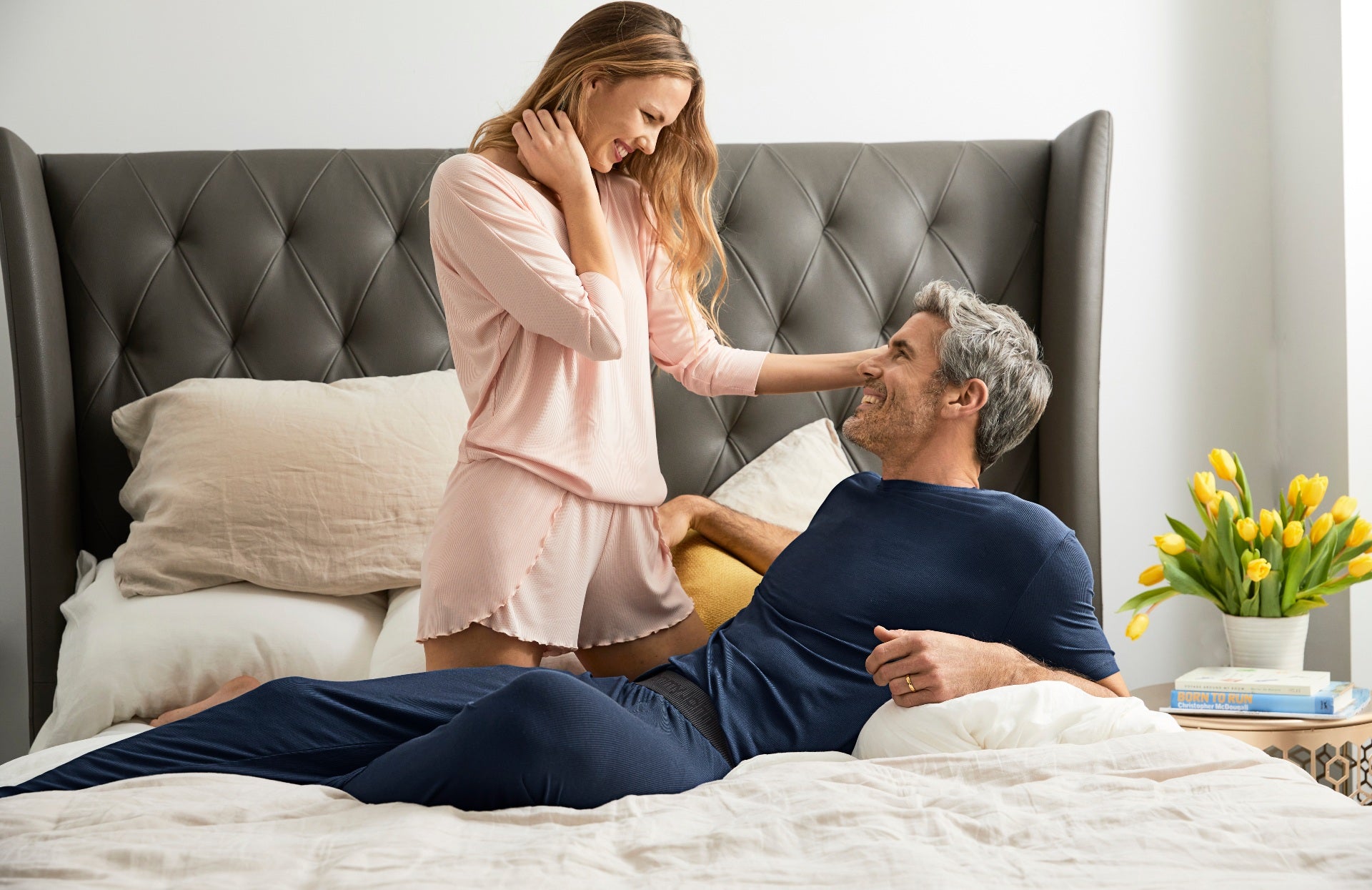 02.04.2021
Warm, cozy & zipper-free: How to lounge in maximum comfort
Shoot straight with us for a second: are you making time for yourself to relax? Wintertime and the holidays can be stressful even during a normal year - and this isn't a normal year. Learning how to relax can be a true game changer for your mental health, especially when the sun is nowhere in sight for weeks on end. 
If you've forgotten how to lounge, or you were never that good at it in the first place, we'll cover the basics for you so you can reap the benefits and fully recharge. After all, relaxation is one part science, one part art. Believe it or not, it's something you can get better at. Here are our top tips:
Slip into something more comfortable (seriously)
When you're feeling run down, your brain develops a kind of tunnel vision that can prevent you from appreciating the good things in the world around you, except for one sensation: softness. Studies have shown that people in a negative emotional state crave running their hands across soft textures more than any other sensory activity, and swaddling yourself in soft, comfy loungewear can help give you the boost you need to get out of your funk.
Tommy John uses luxurious, silky fabric for our men's and women's loungewear to provide a ridiculously soft experience to turn the tide on a rough day.
Dedicate space for low-key time
Even chilling out at home takes prep work. If you've let every part of your house become part of your home office, or you don't have the time to tidy your house, it's a lot harder to unwind. Dedicate a bit of time to put clutter back where it belongs, sweep up the mess, and keep your lounge area clear so your brain isn't distracted. Do whatever you can to segment sections of your living space to work, sleep, and play so that your body knows what it's supposed to focus on. 
Don't depend on a blanket to stay warm
Whether you prefer to lounge in your favorite chair, the couch, or sprawled out on the floor, staying warm shouldn't involve battling a blanket. Blankets tend to have a mind of their own and either get tangled up or fall off when you shift around. There's nothing relaxing about resetting your blanket every time you move, so you need a solid foundation of soft, warm loungewear to fight off the chills and only use your blankie to supplement it. Then, if you need to hop out of bed for a snack or to find the remote, your warmth stays with you.
A lounge hoodie or a classy robe make perfect accessories to keep you snug on the couch. They're soft enough to wear on their own and light enough to wear over a shirt without overheating. And sure, you can still hang out with your favorite blankie, but it'll be less functional and more comforting. In other words, you'll be more relaxed - and that's exactly what were going for here. Don't skip the socks, either. Cold feet are a dealbreaker when it's time to destress.
Give your brain a break 
After a long day of work, it's crucial to give your brain a different type of gentle stimulation so you can click into a new mindset and get in the present moment without any nagging feelings hanging over you. Changing out of your work clothes (even if you're working from home in your loungewear) or choosing a different daily ritual to transition from work mode to personal time is a good way to signal yourself that it's time to let go of the daily stressors. Draw, write, read a book, or if you do want to watch TV, choose something that really engages you so you can laugh, cry, or see the world from a different perspective for a little while. 
The bottom line
Relaxation is a bit of a lost art thanks to constant stimulation from emails, texts, and social media. Rediscovering the time-honored tradition of kicking back and letting the stress melt away is just as important for your body as your mind so you can release tension and resolve negative emotions. Comfort is key for proper lounging, and if you're not dressed for the part, it will take a lot more effort to truly relax. If you're relying on tattered jammies or itchy fabrics, your lounge game is going to suffer for it.  
Our loungewear collection is soft, stretchy, and zipper-free to keep you warm and cozy and provide a little extra comfort while you claim that critical relaxation time. Every piece is crafted from premium fabrics and tailored with a modern style that keeps you looking presentable - whether you're chilling at home, hanging with friends, or running errands. Come see what we have to offer.