×
Signed in successfully.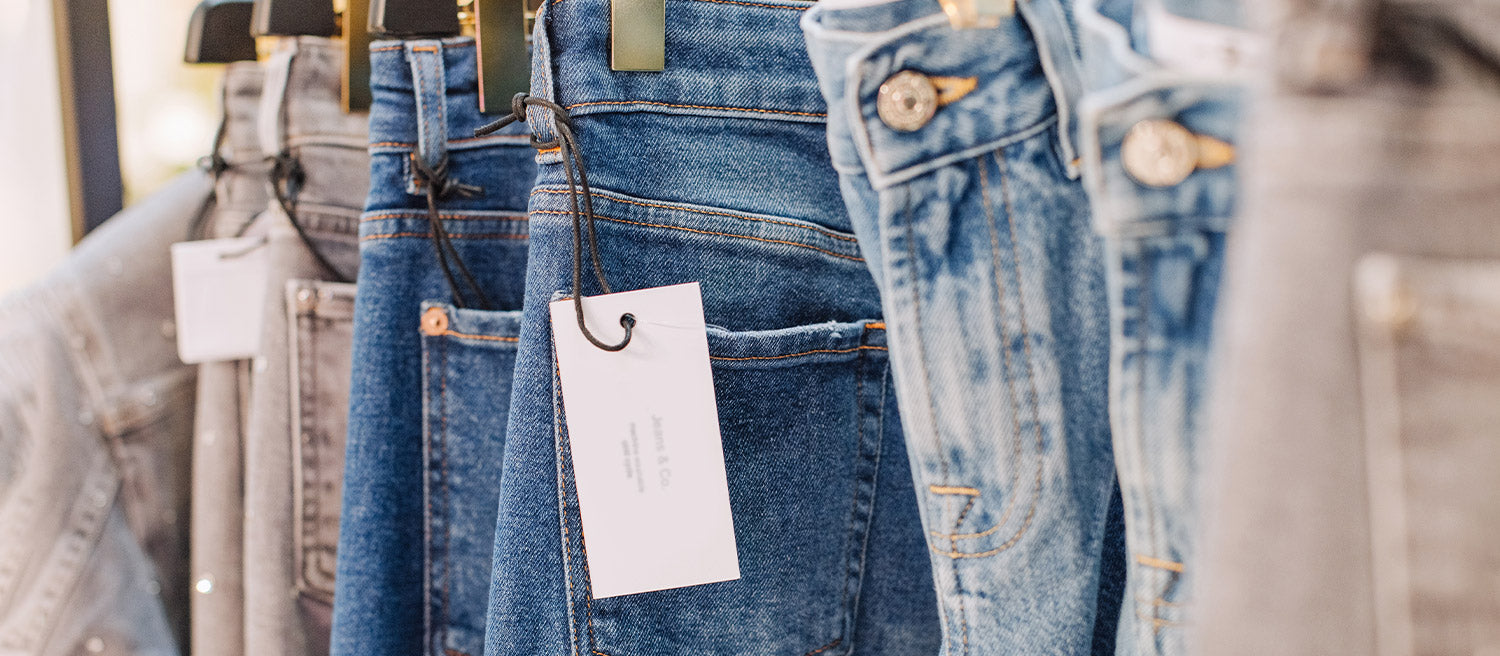 12.05.2019
42% of Americans Say They Never Wash New Clothes Before Wearing Them
Instant gratification. It's the much-talked about idea that defines a generation — the desire (read: need) to immediately experience pleasure or reap benefits. It manifests within on-demand economy and social media culture — from same-day shipping to instant likes, whatever we want, we want it
now
.
The same can be said for buying clothing. When you buy a new shirt or pants, you're probably thinking about wearing them — not about who tried them on last. But new clothes aren't always as new as they seem; in fact, even straight from the store (or box), most clothing items go through several hands, from manufacturing to shipping, before hanging in your closet.
That got us thinking — how do Americans fare when it comes to cleaning their new clothing? To find out, we asked 1,000 Americans whether or not they wash new clothes before wearing them for the first time. Read on to learn: 
How nearly half of Americans admit they never wash new clothes before wearing them
How both men and women skip the washer before sporting new underwear
Why it's important for your health and hygiene to wash new clothes before breaking them in  
Apparel Atrocity: Nearly Half of Americans Never Wash New Outerwear Apparel Before the First Wear
We all love the feeling of new clothes, but some of us love it a little more than others. According to our data, 42% of Americans admit they never wash outerwear apparel, such as pants or t-shirts, before wearing them the first time. 
What's more, 36% of respondents claimed they only wash new clothes "sometimes"; a meager 22% of respondents say that they "always" wash their new clothing before wearing them. Looks like some of us are a little over-eager to sport our new off-the-rack collections. 
Unclean Underwear: 35% of Americans Never Wash New Underwear Before the First Wear  
We couldn't stop at outerwear — we had to know, do American's unclean habits extend to underwear as well? We dug a little deeper and asked 1,000 Americans if they wash new underwear before wearing them, too. If you thought the outerwear stats were bad, you'll love this: 35% of respondents claimed they never wash new undies before the first wear. 
Men turned out to be the worst offenders, with 43% admitting they never wash new undies. Twenty-eight percent of women also admitted to never washing new underwear, which could include both bras and/or underwear. 
While many retail stores ask that you don't try on underwear at all before buying, it's hard to fully know those garments have been before you. Other stores take a loser approach, allowing shoppers to try on new underwear as long as they keep their old underwear on as well. Even if all shoppers follow these rules, the same criteria doesn't apply to new bras. Why chance it? 
Hygiene Hang-Ups: Why It's Important to Wash New Clothes Before Wearing Them
So nearly half of us don't wash new clothes before washing them — what's the big deal? Turns out, wearing clothing before washing — even if they're straight off the rack or out of the package — leaves you open to contracted lice, eczema, or even scabies. Now that we've got your attention, you should also note that clothes ordered online carry possible health risks, too. 
According to Donald Belsito, a professor of dermatology at Columbia University Medical Center, infectious diseases and fungus can be easily transferred from clothing to your skin. For clothing ordered online, you also have to consider the fact that numerous hands and chemicals come into contact with garments before you wear them.
Textiles are chemically treated, oftentimes with natural skin irritants like formaldehyde and azo-aniline. Washing clothes — both online and in-store purchases — reduces your chance of contracting a rash or other infectious diseases. 
Before you pass off these hygiene best practices as fitting room fiction, here's a list of must-wash items to keep in mind the next time you go on a shopping spree: 
Underwear 
Athletic wear 
T-shirts
Shorts
Summer dresses 
Swimsuits
Basically, anything that will come into direct contact with your skin needs to be washed first. Here's a quick refresher on how to properly wash your new clothes:

Read the washing instructions. Check the care label of your garment to learn of any specific instructions when washing. 
Turn clothing inside out. New clothes, especially those with vibrant colors, will bleed and lose color. Turning them inside out will retain the dye better. 
Unbutton any buttons. If you don't, you risk rending your clothing. 
Zip up zippers. Zipping zippers ensures that they don't snag and rip other clothing in the wash. 
Choose the temperature. Cold water is better for delicates, such as sweaters or laced tops. Warm water is better for light-colored or white clothes. 
Pick the right detergent. The temperature you select should determine the detergent you use. 
Wash your clothes. The hard work is done. Wait until the cycle is finished and let your clothes air dry.         
We get how tempting it is to rock your new duds after purchasing them, but why take the risk? Wash your new clothes before wearing them out — you'll reap the benefits and the compliments regardless. 
Methodology
This study consisted of two survey questions conducted using Google Surveys. The sample consisted of no less than 1,000 completed responses per question. Post-stratification weighting has been applied to ensure an accurate and reliable representation of the total population. The survey ran between November 4th–November 7th, 2019.